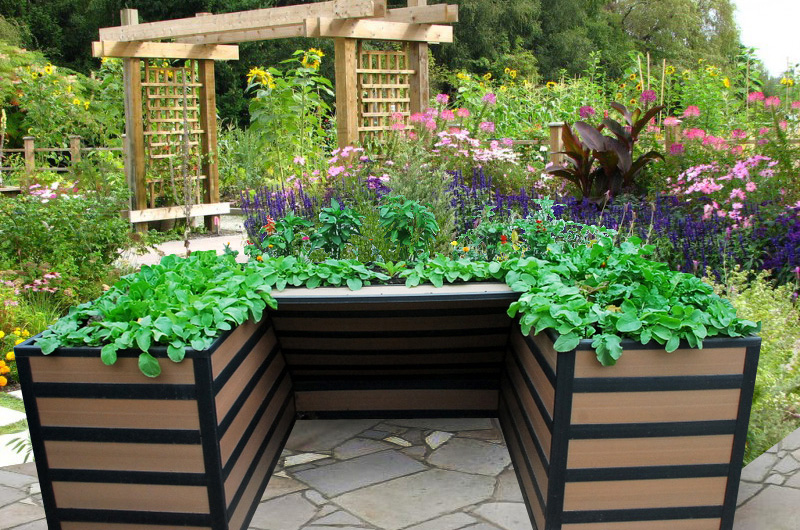 The Smart Planter Boxes team offers custom made planter boxes with delivery across Australia! If you like any of the planter boxes in our range but the size and shape doesn't quite suit you, we will provide a customised solution that meets your needs.
Custom planter boxes don't just need to be about small changes either. We can design and customise a personal planter solution that enhances your location and perfectly meets your requirements.
Whether you're looking for a custom made planter in Queensland, NSW, or Victoria, we can deliver to you. Our planters are sent to you in convenient, easy-to-assemble packages. From custom made planter boxes in Adelaide to custom made planter boxes in Sydney, our team makes the process simple for you!
Custom Made Planter Troughs for All Australia
Get started with your custom made planter boxes in New South Wales or across the country today. Simply find the Smart Planter Box that you like best and tell us how you want it customised. From L-shaped corner designs to custom made planter troughs across Australia, we do it all.
If you have a highly specific space that you want to enhance with planter boxes, simply get in touch to discuss your needs. For example, you might want custom made planter boxes in Queensland to decorate and demarcate the alfresco area of your restaurant. Smart Planter Boxes can make this happen for you with precisely made and measured custom planters.
This is one of our specialities, so simply chat to us to get started.
Delivery Destinations
Do you need custom made planter boxes in Brisbane? Maybe you want custom made planter boxes in Gold Coast or Southern NSW. From garden pots in Adelaide to custom made planter boxes in Melbourne, we do it all. Our delivery areas include:
New South Wales: Sydney

New South Wales: Sutherland Shire

Queensland: Gold Coast

Queensland: Brisbane

Adelaide

Melbourne