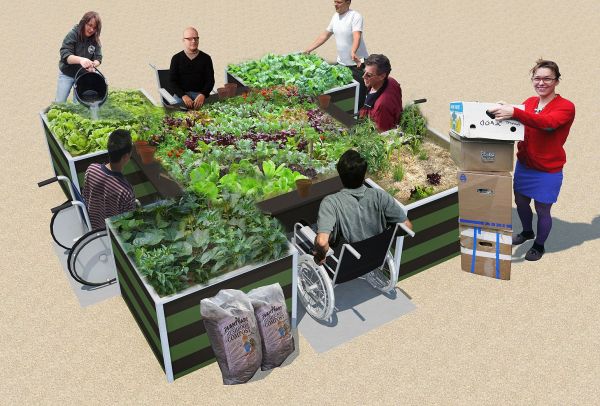 The word 'accessibility' has many meanings when it comes to our Smart Accessibility Planters. These planters have been designed to make gardening easier for people who are in a wheelchair or are otherwise physically disabled.
Whether you're looking for a wheelchair accessible planter in Sydney or you need several wheelchair accessible planters in Sutherland, we have you covered. Smart Planter Boxes delivers to locations across Australia.
Wheelchair Accessible Planters
Our wheelchair accessible planters offer easy access for all gardeners and can be placed just about anywhere. These planters come in single, double, or quad varieties that can be arranged to fit your patio, balcony, terrace, or backyard, to name just a few.
The Smart Accessibility Planter offers the perfect height and reach for wheelchair users. It provides easy access to all parts of the planter from any side, including from the corners. As well as this, the Smart Accessibility Planter comes with a neatly designed tray where all gardening tools and accessories can be placed.
These planters have a false bottom, which makes them strong and durable without requiring too much soil.
Are you looking for a wheelchair accessible planter in Queensland? Whether you want a wheelchair accessible planter in Brisbane or a wheelchair accessible planter on the Gold Coast, we can deliver to you. Explore our full delivery destinations below.
Delivery Destinations
Based in Caringbah, Smart Planter Boxes offers wheelchair accessible planters in New South Wales, but we also ship to locations across the country. This means you can get a wheelchair accessible planter in Adelaide or a wheelchair accessible planter in Melbourne and beyond.
Our delivery destinations include: