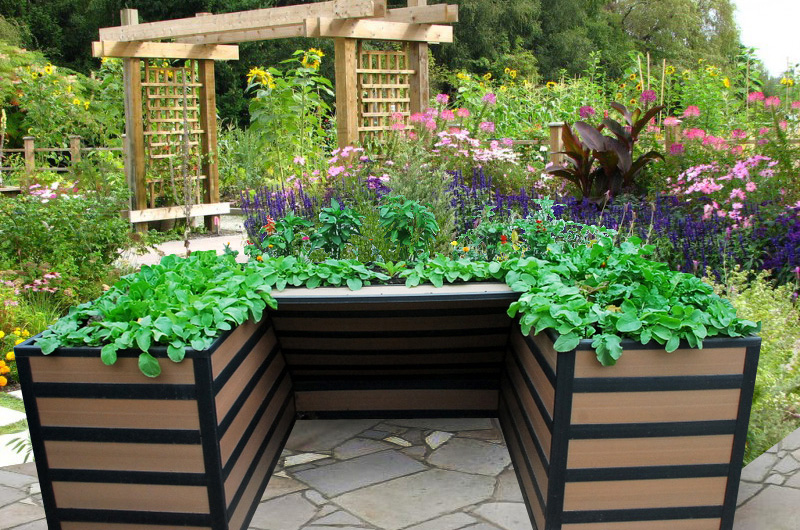 Smart Edge Planters are a good, durable, lightweight UV stabilised substitute to actual timber, brick, and concrete masonry garden edges. The Smart Edge Planter can be placed anywhere. Be it in your lawn or any space so as to give the effect of a raised edge.
It's designed in such a way that it is easy to install and place and comes with a snap lock system. Most of all, wherever it is placed, it just looks perfect and blends into the setting seamlessly.
It has a slim profile and that way, the Smart Edge planter looks neat and sleek. And it is typically maintenance-free and if placed in the garden, roots of other plants do not come into this.
It is available in a range of finishes and colours more so, it is designed in such a way it can blend in well, wherever or against whatever it is placed.
Price: $
All prices are inclusive of GST.
INSTALLATION DIAGRAM